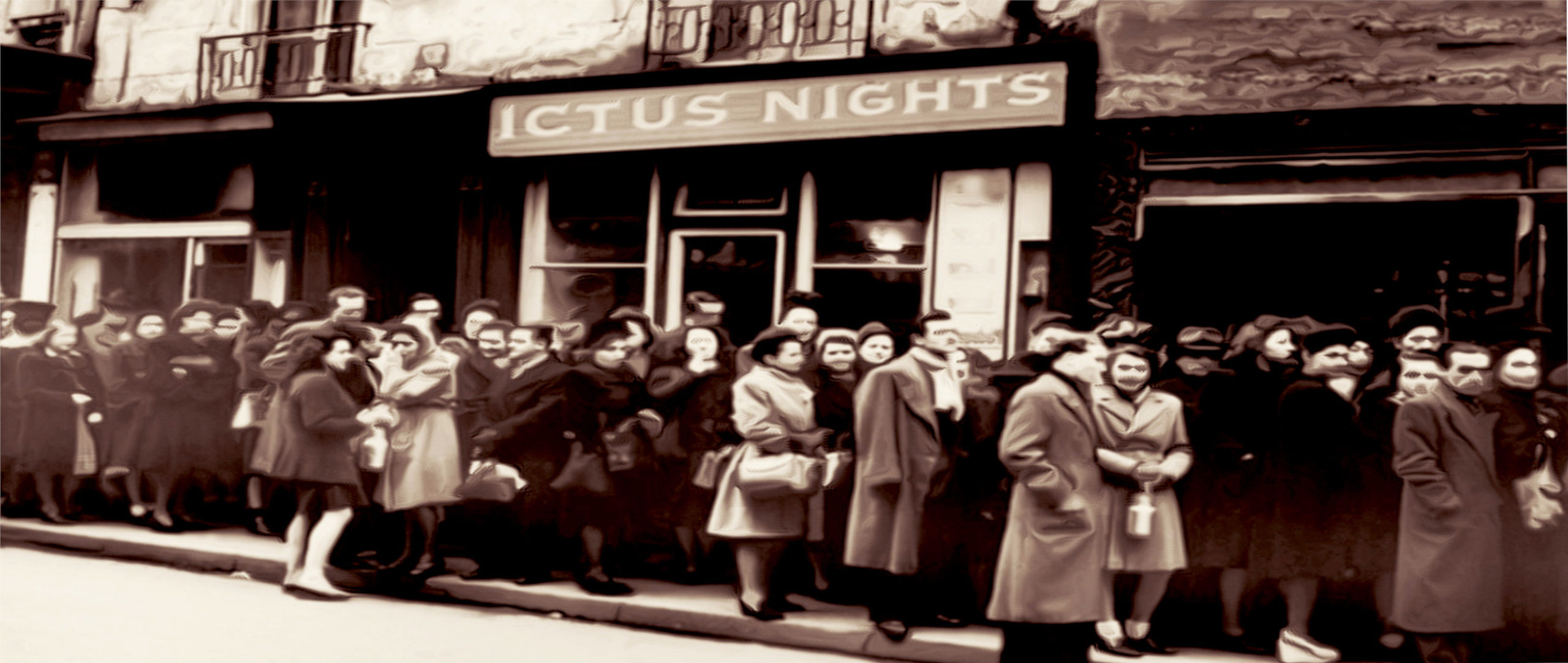 SHIFT
presents
ICTUS NIGHTS
3 days of improv-mania featuring some of the top contemporary improvisers
Special Guest
Andrea Centazzo
Program curated by Chris Cochrane
Artistic Director David Watson
October 6/7/8/ 8pm at SHIFT 411 Kent Ave, Brooklyn, NY
admission $15
In 1976, in a farmhouse on the Friulian hills in Italy, Andrea Centazzo and Carla Lugli, following a dream of independence from the recording market, created the first Italian label, completely self-managed by musicians.
ICTUS Records was born and immediately established itself on the music scene releasing unique works of new jazz, improvisation and contemporary music. Over the years ICTUS has recorded the Gotha of modern music, establishing itself known all over the world for albums that have become legendary.
After the ICTUS WEEK ,held in 2012 at John Zorn's The Stone in New York for the 35th anniversary, and the recent ICTUS FESTIVAL at Out-Off Theater in Milano (Italy) featuring top European and American musicians, celebrating 45 years of ICTUS, Chris Cochrane curates this new exciting program with special guest Andrea Centazzo, celebrating 50 years of his improvising career, with the artistic direction of David Watson at the SHIFT in Brooklyn, NY.
The ICTUS label, after 10 years of activity in Italy and a forced twenty-year stop, then reopened the doors in Los Angeles, proposing its unique catalog with the copious addition of new records with artists from all over the world.
Thursday 10/06/22
Two sets with
Jeff Schwartz – double bass
Sam Newsome – s. saxophone
Andrea Centazzo – percussion
Chris Cochrane – guitar
Stephen Haynes – cornets, flugelhorn
Dafna Naphtali– electronics, voice
Michael Foster – saxophones
Wendy Eisenberg – guitar
Jessica Pavone – viola
Shahzad Ismaily – keyboards, guitars
Friday 10/07/22
Two sets with
Jeff Schwartz – double bass
Sam Newsome – s. saxophone
Andrea Centazzo – percussion
Chris Cochrane – guitar
Stephen Haynes – cornets, flugelhorn
Dafna Naphtali – electronics, voice
Michael Foster – saxophones
Gordon Beeferman – keyboard
Steve Swell – trombone
Jessica Pavone – viola
Shelley Hirsch – voice
Shahzad Ismaily – keyboards, guitars
Saturday 10/08/22
Set One
Andrea Centazzo – electronics
Crystal Penalosa – electronics
Set Two
Andrea Centazzo – percussion
Elliott Sharp – guitars
Steve Swell – trombone